My best friends Erona, Megan and I took a girls trip down to Seaside, FL. I had the Farmers Market & Night Market the day before so I was absolutely exhausted and drained but they dragged me out of bed for a much needed beach vacay! Megan moved to Argentina in January and this was her first time back in the states since then so it was nice to catch up and relax.
Everyday we would put our Tommy Bahama beach chairs on our back ( packed with Michelob Ultra Lime & Prickly Pear Cactus beer - sooo good ) and headed down to beach on bike. I am now obsessed with riding bikes everywhere and am totes investing in a pastel colored bike with a cutie wicker baskets!!
Biking it to the Santa Rosa Beach!
We spent the better portion of our days soaking up the sun, listening to music & wading in the crystal clear water! The beach was maybe a solid 15 minute bike ride from the house on mostly flat land. I'm not gonna lie tho… the first day I was huffing and puffing once we got to the beach haha. Between the lack of sleep, no food and the hot as hell sun I was about to PTFO on the first day but thankfully the rides got much easier as the weekend progressed!
Bike ride was so worth it once we saw this!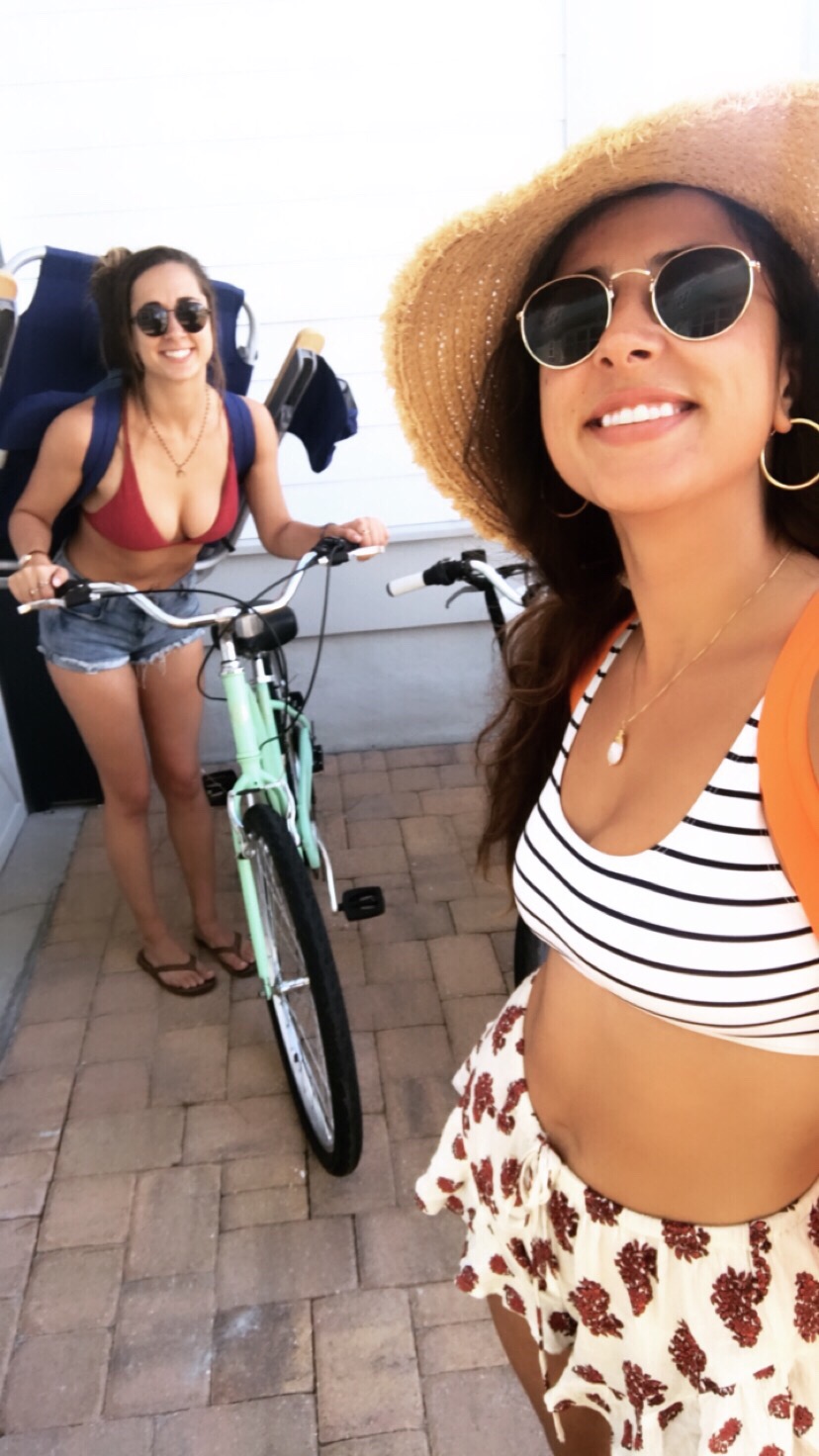 Bathing Suit Top: Nautica
Megs trying to deflate the tub!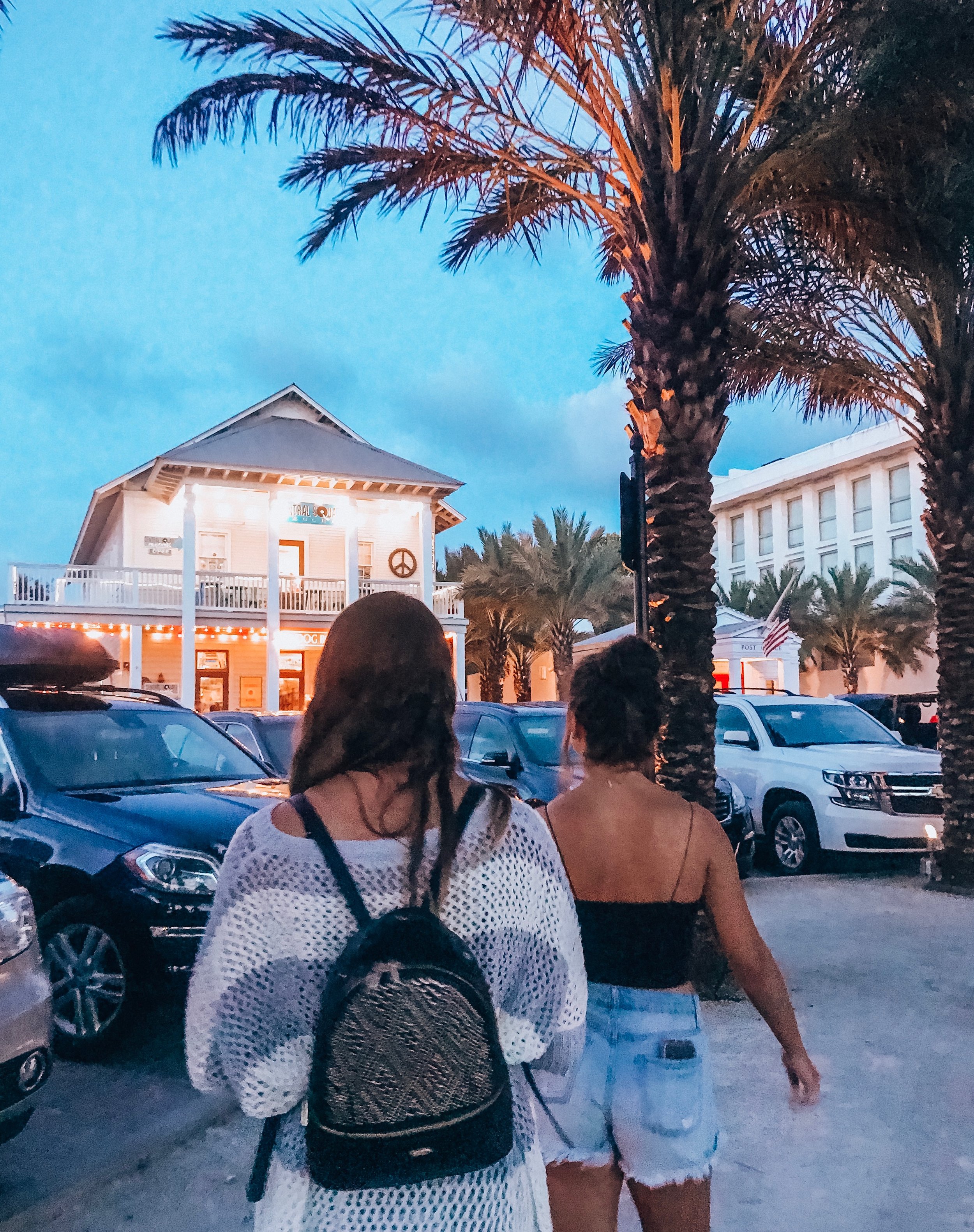 After a few hours on the beach we would hit up Seaside Square to grab food. All of the food trucks on the square are adorable vintage airstreams and the atmosphere on the strip is so playful and charming. We ate at The Meltdown on 30A (couldn't not get the bacon jam grilled cheese !!) & also had Wild Bill Beach dogs ( if you like your dog packed with stuff go for the Chicago Dog & don't forget to top it with the Wild Bill's mustard- fantastic)!
The Meltdown on 30A Seaside, FL
Bathing Suit: L* Space Swim
We also did a little South Indigo Co. Jewelry shoot. I'm surprised I remembered to bring down some of my jewelry to the beach considering I was seriously tired but I'm so glad I did because we each wore a different piece every single day!
Overall we had a pretty relaxing weekend jam packed with a whole lot of laugh and episodes of the office. We shopped a little, tanned a lot & chilled a good bit which was exactly what I needed after a go go go vacation in Europe & a crazy busy weekend at the Markets! - P.s. My Europe adventures will be hitting the blog soon so get pumped! :)