I've been coming to Saratoga Springs, NY almost ever year since I was born. Saratoga is lovingly referred to as Toga or The Spa, by my family & many.
I have an overwhelming amount of memories here & look forward to the smell of the race track & mineral-y taste of the natural spring water every single summer. This place is super special to my Grampy (whom was cremated & spread amongst the finish line & winners circle) & my dad who hasn't missed a year visiting Saratoga since he was 16.
This year my dad, sisters, & cousin Taylor came up for the weekend and we got to do some of my favorite things like hitting up polo, Miss Londons' for a croissant, and a little shopping on Broadway!
Here's a little insight about my recent travel to Toga & a list of the best things to do and eat! Enjoy :)
The Big Red Spring is named after Secretariat and Man O'War, two famed thoroughbred champions. Both hourses were chestnut colored and racing fans referred to them as "Big Red."
Saratoga Race Course opened in 1863 and is considered amongst the oldest sporting venue in the United States. The racing meet lasts 40 days and spans seven weeks during he summer. The biggest race run here is the Travers, also known as The Midsummer Derby - lots of the time you'll see horses that have run in the Kentucky Derby run in this race. Saratoga is also know as "the graveyard of champions" since many champions race horses have lost competitive races here. It's also cool how jockeys walk directly through the crowds of fans - no other sport gives you as close access to the stars!
Celebrating my Dads big 60th Birthday (a little early) & his best bud Two Star Dave's birthday at the Ripe Tomato (one of our favorite places to eat!!!) with my family, Dave's family, and a whole bunch of our racing framily!
Best Places to Eat in & around Saratoga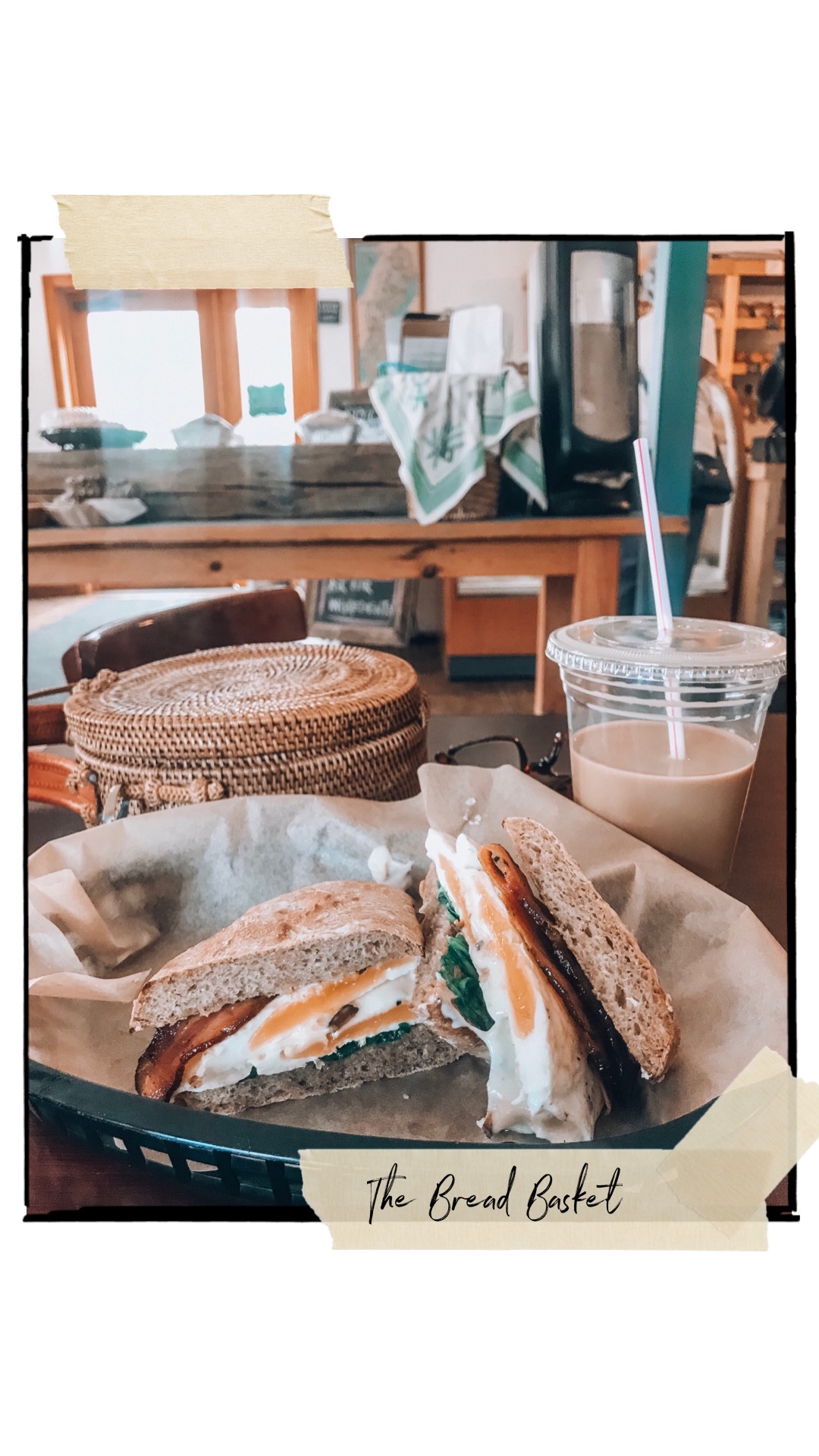 The Bread Basket is easily one of my favorite places. My cousin Mary is the head chef & everything is farm fresh & sooo darn tasty!

You have to try the bacon jam & chocolate hummus - you won't regret it!
This is my moms absolute favorite place to go when we're in Saratoga. We talk about the almond croissants all year long & get so excited about sitting down & having a cup of tea in this cozy little bakery.
We went to Fredrick's for lobster and it did not disappoint! I of course went a different t route than the rat of our group got the seafood mac and cheese - I was pleasantly surprised to find large chunks of lobster in it! Normally you get very small pieces & all of these lobster dishes were on the money. Their local beers were also tasty too! money.
We've been coming here for years - back when they were located on a Broadway. I promise the food here doesn't disappoint either! It's also rarely packed which is always nice since you usually have to wait at restaurants to get in. If you like Indian food you have to try Little India. I love the Chicken Tikka Masala and the Chicken Korma! Of course, don't forget naan!
Okayyy this is a new favorite! Everything exceeded expectations & I will now be coming here every year. The biscuit was to die for & the potatoes were on point!
This place has massive sandwiches and at really great prices - definitely get your bang for you buck. This is the perfect place to grab lunch on your way to the racetrack.
I love stopping in for a chi tea latte or iced coffee. Somehow we always start and end our day at this adorable little coffee shop thats smack dab in the heart of Toga.
My sister's & I hit up the Farmer's Market for fresh veggies & fruit. My sister Victoria loves to cook & made the most amazing dinner for us & all her friends one night & after we played games until after 1am!
Every year we go tubing & this year we tried out a new tubing company, but found out our old find River Ridin' is a much better bang for your buck. River Rodin' is much longer ride down the river - so hit them up if you're wanted to have a good float down the river!
Martha's near Lake George This place is legendary & has the best fried foods & ice cream. Get yourself onion rings & a good milkshake. Great adventure is directly across the street & would be really fun way to spend the day. There are a bunch of mini golf & arcades around here - good got low key days
Polo is by far on my favorite things to do in Toga! We pull up the cars, drink some bubbly, eat our weight in appetizers & relax while watching the game. This is also one of my favorite places to catch the sunset!
For anyone who doesn't know what polo is it's kinda like croquet on horseback! You also get to go on the field half way through the game and stomp on the divots!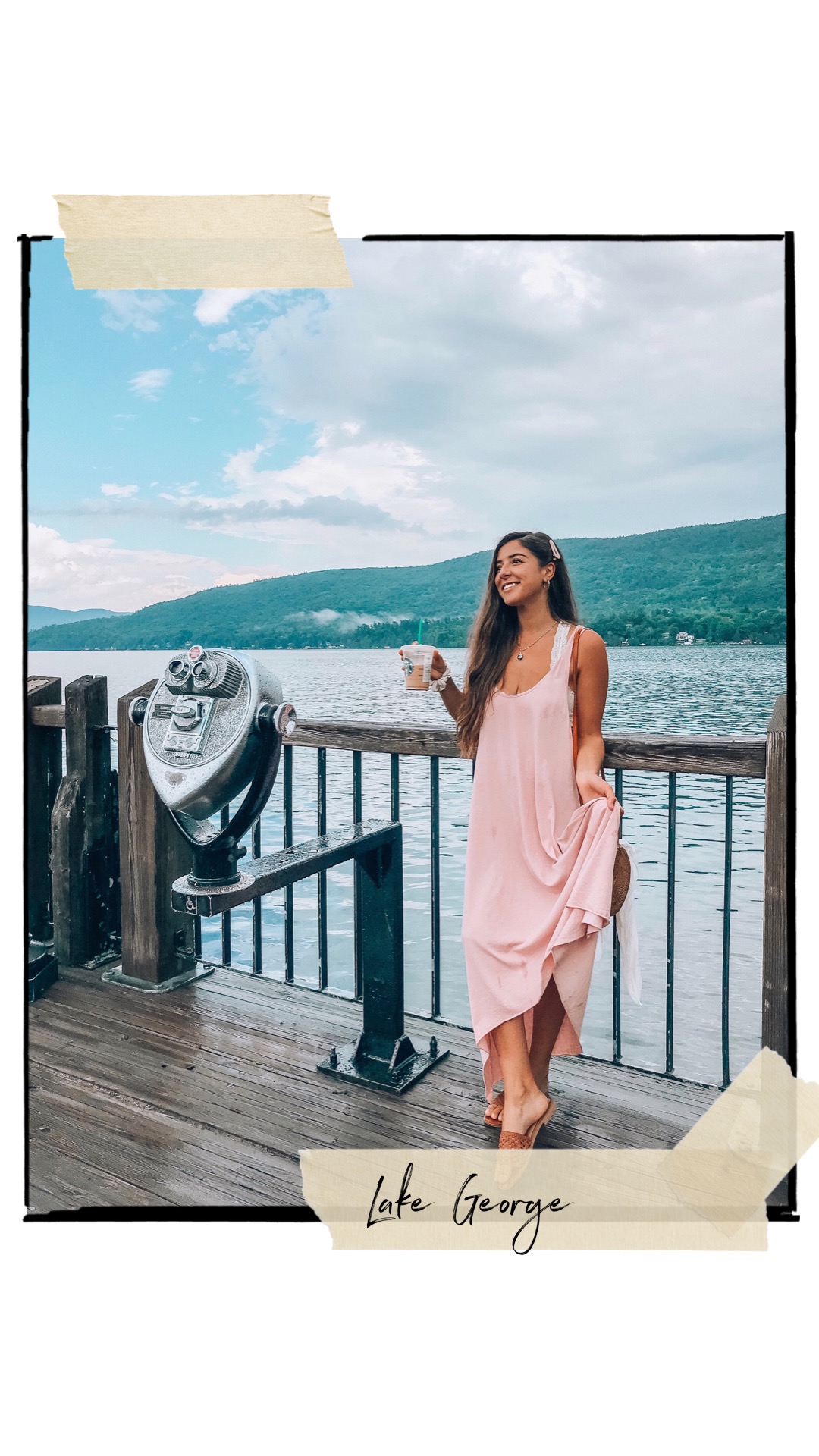 Lake George is one of my favorite places to go. My sister's friend's rented a pontoon boat this year & we swam, floated, listed to music & had such a fun, relaxing day on the lake. Make sure you pack tons of snacks & don't forget sunscreen!
The best shopping in Saratoga is on Broadway. You have to check out the Saratoga Marketplace for various vendors, Silverado for awesome jewelry, & Impressions for your typical vacation-type souvenirs.
You can find so many unique boutiques & food stores. It doesn't hurt that the locals are oh so friendly.
Wow. Talk about peaceful & beautiful. The formal rose and rock gardens, a gift from philanthropist Spencer Trask to his wife Katrina back in 1899, are part of the magnificent Yaddo estate, a working artists' community. The rose garden is probably of almost a hundred different rose varieties and was influenced by both the Italian and French Renaissance periods. The other garden is more woodsy. It's open to the public almost every day from dawn-to-dusk & is an awesome retreat during busy racing season. Would make a great picnic spot!
Grab an Uncommon Grounds Iced Coffee and talk a walk about town to look for beautiful historic homes.
Its called Saratoga Springs, NY for a reason after all. Their are over 20 natural mineral springs all around town. It's rumored that even George Washington drank out of one of them! Known for their natural healing abilities the springs are all naturally carbonated & each has its own unique taste. Some of the springs are heavy on the sulfur (& smell a bit like rotten eggs) while others are the cleanest, freshest water I've ever tasted.
Thank you so much for reading my blog! I hope I convinced you to plan a trip up to Saratoga Springs and that this post helps you discover all the magic this pretty little place in upstate New York has to offer.
XO, Lex